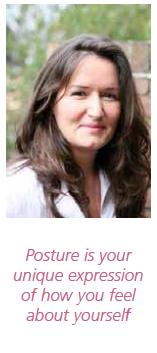 Consultation Rooms
Mount Clarence House
91 Upper Georges Street (Downstairs Entrance)
Dun Laoghaire
County Dublin
Map Here
Consultation Fee:
€90 - €130
(depending on required treatment)
About Gillian
I was told I would be in a neck brace by age 30... My own experience of Rolfing Structural Integration changed that. When I realized through Rolfing that I could let go of old injuries and regain so much freedom and vitality, I decided I had to understand more and started to learn.

I went to train in Structural Integration in Colorado and Hawaii. I have since completed further training in Brazil, the UK, Zurich, Spain and Ireland. I have studied from teachers of many disciplines dedicated to understanding the best possible experience available to the body, mind and soul.

I am fascinated by the basic power of touch, and its application to the nervous system for the healing of trauma and injuries. I read a lot about health and most importantly I continue to learn from every client I work with.
I have trained in Peter Levine's trauma release work which is excellent post surgery, with PTSD or after an accident. I have studied osteopathic visceral manipulation which works on releasing restrictions in the organs, like a tight liver or resticted colon. This has many excellent health benefits. I have also taken courses on the immune system with them and how to release emotions that are stuck in the body.

My most recent training was with the Upledger Institute Ireland, where I have completed studies on the Craniosacral system which houses your nervous system. As a therapy anyone can benefit, but it has gained a great reputation when used with pregnancy, birth and children.

Our adaptability is what keeps us alive and responding to the moment, in the moment. When I see in my sessions how the body can adapt towards better structure and therefore better health, I witness something truly amazing.